Menu
Bar
Strawberry Rosé Sangria 13
Rosé, Grand Marnier, strawberry, orange, lemon & mint
Black Raspberry Cosmo 14
Raspberry vodka, Chambord, triple sec, fresh lime & cranberry juice
Pineapple Coconut Crush 13
1800 Coconut tequila, pineapple juice, fresh lime & club
Jack Honey Mojito 13
Jack Daniel's honey whiskey, fresh mint, club soda & lime
Lemon Verbena Gin & Tonic 9
Gin, verbena syrup, lemon & tonic
Funk Silent Disco NEIPA (PA) 9
Tropical, herbal & delicious big juicy fruit flavors.
ABV: 6.1%
Wissahickon Puffin Fruited Hazy IPA (PA) 11
Conditioned on peach purée, Madagascar vanilla beans & milk sugar.
ABV: 5.5%
Ship Bottom Mango Tart (NJ) 9
Zesty, refreshing & tart mango wheat ale.
ABV: 4.5%
1911 Donut Hard Cider (NY) 10
Blended with brown sugar & spices.
ABV: 6.9%
White Wines
Cava Brut (Sparkling), Freixenet 8
Chardonnay, Trefethen Eshcol 13
Chardonnay, Canyon Oaks 8
Pinot Grigio, Spinelli 10
Riesling, Shades of Blue 11
White Zinfandel, Canyon Oaks 8
Red Wines
Chianti Classico, Lilliano 11
Pinot Noir, Toad Hollow 13
Yards Unter Dog (PA) 8
Oktoberfest Lager with Munich & caramel Vienna malt
ABV: 5.6%
Michelob Ultra (MO) 5
Superior light beer.
ABV: 4.2%
Well Crafted Beer Co. Cirrocumulus (PA) 8
Pale ale brewed with oats & wheat malt, notes of creamsicle & pina colada.
ABV: 5.8%
River Horse Summer Blonde (NJ) 7
A light, refreshing ale that is easy to drink yet complex.
ABV: 4.5%

Troegs Perpetual Haze (PA) 7
Juicy citrus, passionfruit & nectarine.
ABV: 7.5%
Free Will Extraterrestrial (PA) 9
Hazy double IPA with Galaxy, Citra, & Idaho Gem
ABV: 7%
Breckenridge Oktoberfest Lager (CO) 7
Bready, toasty aromas & flavors mingle with light malty sweetness
ABV: 6%
Down East Blackberry Cider (MA) 7
Apple cider infused with blackberries.
ABV: 5.1%

Yuengling Lager (PA) 5
Amber color & medium-bodied. Roasted caramel malt. Subtle sweetness.
ABV: 4.5%

Guinness (Ireland) 6
Perfect balance of bitter & sweet with malt & roast characters.
ABV: 4.2%
Belgian Beer Styles
Chimay Grand Reserve Strong Dark Ale 10
Delerium Tremens Pale Strong Ale 18
Goose Island Sofie Saison 8
La Chouffe Strong Pale Ale 9
Ommegang Rare Vos Belgian Pale Ale 6
German Beer Styles
Sly Fox Helles Golden Lager 5
English, Irish & Scottish Beer Styles
Yards Brewery English IPA 5
American Beer Styles
Deschutes Black Butte Porter 6
Dogfish Head 60 Mins IPA 6
New Belgium Fat Tire Amber Ale 5
1911 Honey Crisp Hard Cider 10
Additional
Mighty Swell Pineapple Hard Seltzer 5
Not Your Father's Root Beer 6
Non Alcoholic Beverages
Brooklyn Special Effects IPA Non Alcoholic 5
Stella Artois Liberte Non Alcoholic 5
GF Ask your server how this dish is prepared Gluten Free.
VG This dish is prepared Vegetarian.
VE This dish is prepared Vegan.
* Many of our dishes have nuts or raw ingredients that some people may be sensitive to. Alert your server to any serious allergies.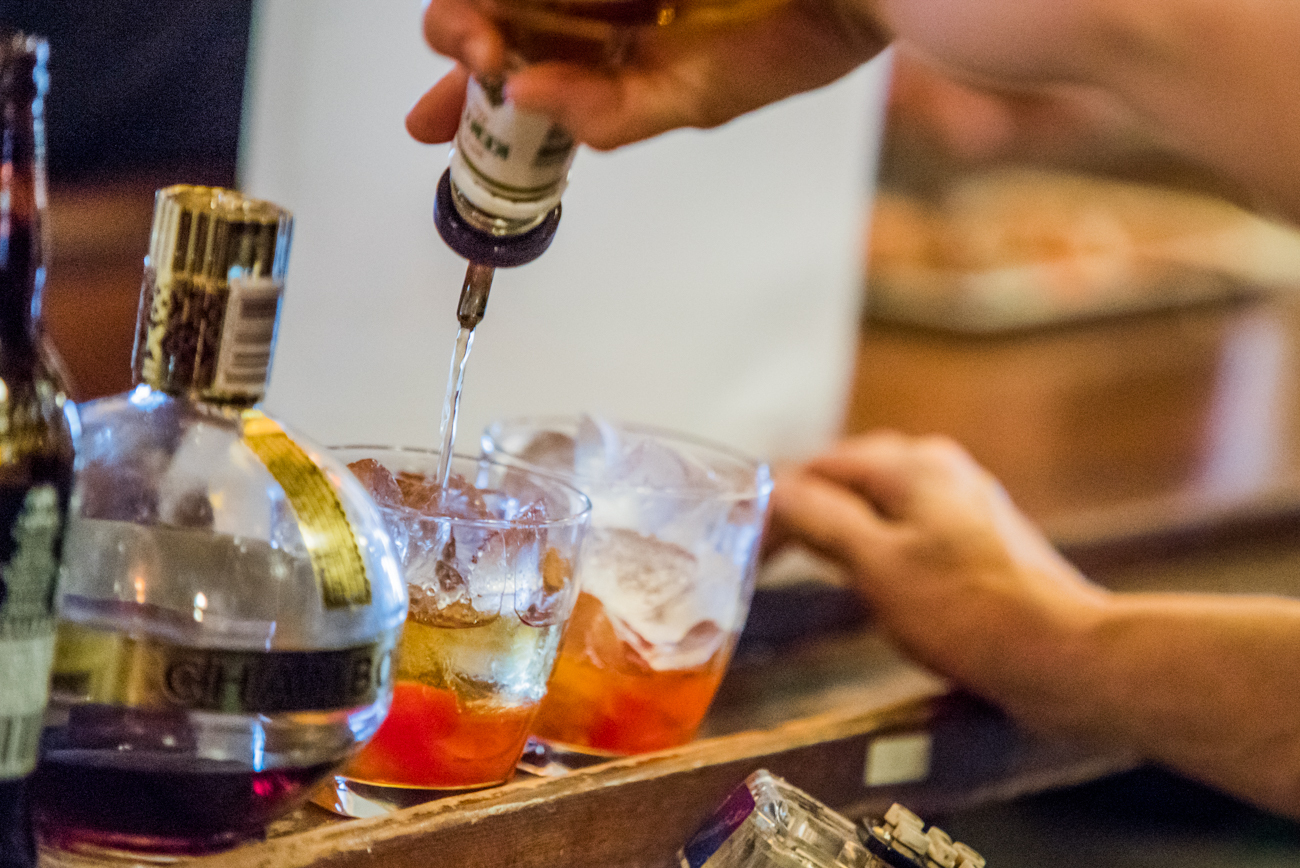 Please arrive fashionably hungry.
Book a Table