Menu
Bar
Bourbon Brown Sugar Old Fashioned 14
Bourbon, Grand Marnier, bitters & brown sugar syrup
Hurricane 14
Light & dark rums, passionfruit, lemon, lime & orange juices
Pomegranate Mandarin Martini 14
Pomegranate vodka, pomegranate juice & mandarin liquor
Wash 75 12
Gin, sparkling wine & lemon
Two Roads Two Stoaked (CT) 11
West Coast style IPA.
ABV: 8.2%
Free Will C.O.B. (PA) 10
Malty backbone with notes of caramel, brown sugar & graham cracker.
ABV: 8.3%
Two Roads Holiday Ale (CT) 7
Inspired by the Biere de Noel style with a malty profile.
ABV: 7.3%
Spring House Diggin In The Crates 11
Imperial stout with fig, honey & cardamom.
ABV: 8%
1911 Honeycrisp Hard Cider (NY) 10
Made from 100% Honeycrisp apples, sweet but not too heavy.
ABV: 6.9%
White Wines
Chardonnay, Napa Cellars 13
Sauvignon Blanc, Silverado 15
Pinot Grigio, Spinelli 10
Chardonnay, Canyon Oaks 8
Cava Brut (Sparkling), Freixenet 8
Red Wines
Pinot Noir, Toad Hollow 13
White Zinfandel, Canyon Oaks 8
Double Nickel All Season Stoudt (NJ) 8
Oat & chocolate malts & roasted barley.
ABV: 5.5%
Southern Tier 8 Days A Week (NY) 7
Fruity notes, light hints of hops, refreshing malt.
ABV: 4.8%

Bell's Two Hearted IPA (MI) 9
Refreshing hop aromas with citrus, grapefruit & pine flavors.
ABV: 7%
Deschutes Chasin' Freshies (OR) 8
Notes of tangerine, apricot, papaya & pine resin.
ABV: 6.0%
Free Will Experimental West Coast (PA) 8
Classically crafted IPA, beautifully piney & bitter
ABV: 6.8%
Yards Very Mega IPA (PA) 8
Tropical & citrus notes with big aromas & flavor.
ABV: 9.2%
Yards Washington Porter (PA) 8
Caramel notes, with hints of dry fruits, robust flavor.
ABV: 7.0%
Troegs Hop Horizon (PA) 7
Juicy citrus, bubblegum & a pop of tropical fruit.
ABV: 6.5%
Guinness (Ireland) 6
Perfect balance of bitter & sweet with malt & roast characters.
ABV: 4.2%
Yuengling Lager (PA) 5
Amber color & medium-bodied. Roasted caramel malt. Subtle sweetness.
ABV: 4.5%

Belgian Beer Styles
Chimay Grand Reserve Strong Dark Ale 10
Delerium Tremens Pale Strong Ale 18
Goose Island Sofie Saison 8
La Chouffe Strong Pale Ale 9
Ommegang Rare Vos Belgian Pale Ale 6
German Beer Styles
Schlenkerla Oak Smoke Doppelbock 15
Sly Fox Helles Golden Lager 5
Weihenstephan Hefe Weissbier 9
English, Irish & Scottish Beer Styles
Yards Brewery English IPA 5
American Beer Styles
Ballast Point Grapefruit Sculpin IPA 7
Deschutes Black Butte Porter 6
Deschutes Fresh Squeezed IPA 7
Dogfish Head 60 Mins IPA 6
New Belgium Fat Tire Amber Ale 5
Wyndridge Crafty Cider (Can) 5
Additional
Not Your Father's Root Beer 6
Vizzy Strawberry Kiwi Hard Seltzer 5
Non Alcoholic Beverages
Stella Artois Liberte Non Alcoholic 5
Weird Weather Non Alcoholic Hazy IPA 5
GF Ask your server how this dish is prepared Gluten Free.
VG This dish is prepared Vegetarian.
VE This dish is prepared Vegan.
* Many of our dishes have nuts or raw ingredients that some people may be sensitive to. Alert your server to any serious allergies.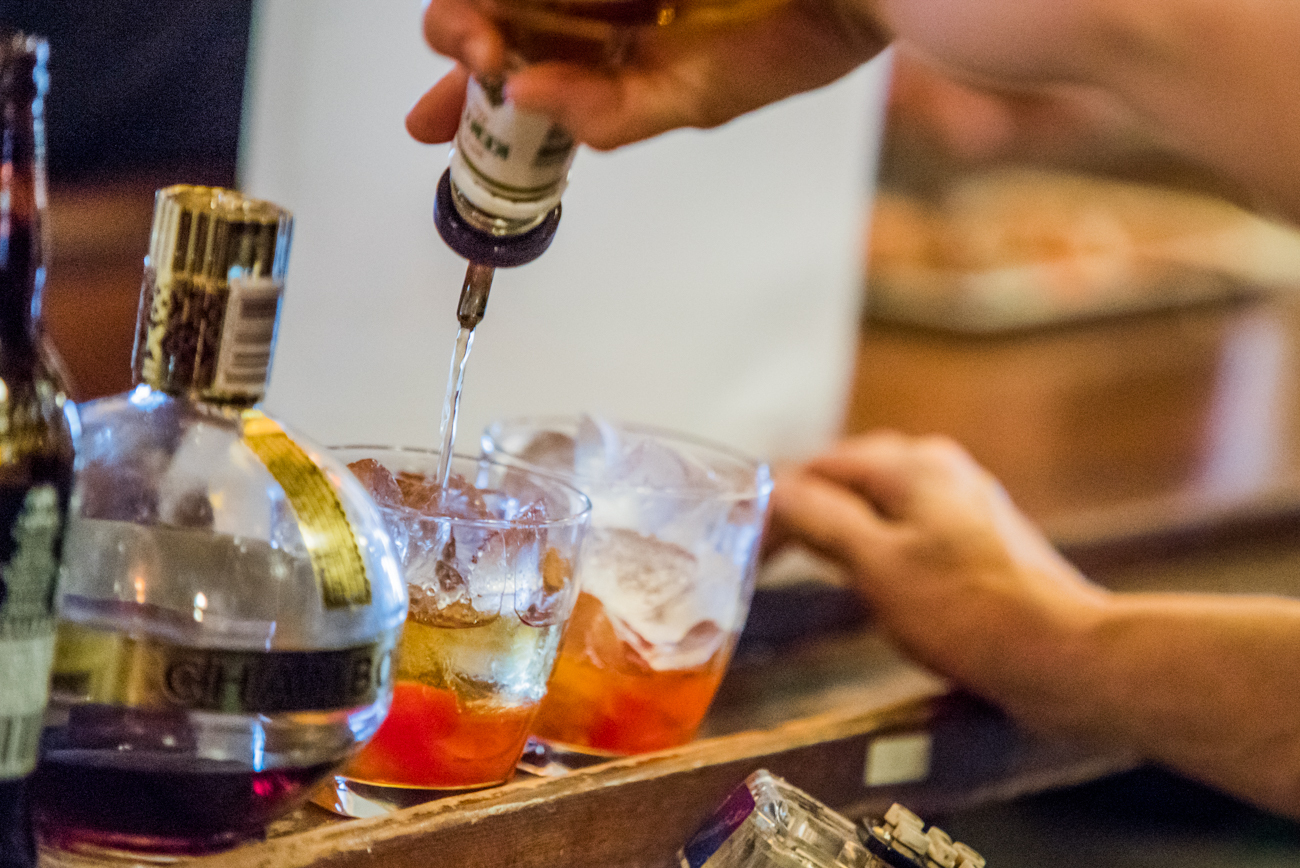 Please arrive fashionably hungry.
Book a Table
Order Takeout