Menu
Bar
Winter Warmer 14
Madeira, amaretto, lemon juice & apple cider, orange garnish.
Lemon Bay Gin & Tonic 12
Gin & tonic with fresh lemon juice, bay leaf & cinnamon syrup.
Bourbon Brown Sugar Old Fashion 14
Bourbon, Grand Marnier, bitters & brown sugar syrup.
Rosemary Pointsettia 12
Champagne, rosemary syrup, & cranberry juice.
Free Will Winter Waltz (PA) 9
Brewed with orange peel & cinnamon sticks for an easy going beer. Citrus & biscuit notes followed by cinnamon swirled banana bread.
ABV: 5.5%
Free Will Nightmare Logic (PA) 10
Pineapple, coconut & pine blend perfectly in this double IPA.
ABV: 8.0%
Yuengling Hershey's Chocolate Porter (PA) 6
A fresh take on Yuengling's 200 year old dark brewed porter, with America's most iconic chocolate brand for their first ever collaboration.
ABV: 4.7%
Victory Storm King (PA) 7
Well-balanced & complex with massive, robust notes of espresso & dark chocolate for a full-bodied stout.
ABV: 9.1%
White Wines
Chardonnay, Folie a Deux 13
Sauvignon Blanc, Woolpack 10
Chardonnay, Canyon Oaks 7
Cava Brut (Sparkling), Freixenet 8
Red Wines
Shiraz, First Drop Mother's Milk 16
Shiraz/Cinsault Blend, Badenhorst 14
White Zinfandel, Canyon Oaks 7
Two Roads Road 2 Ruin Double IPA (CT) 7
Hop-centric with lean malt character.
ABV: 8.0%
Captain Lawrence Citra Dreams NEIPA (NY) 7
Packed with Citra hops, this hazy IPA bursts with orange, grapefruit & resin.
ABV: 7.0%
Yards Long Jawns Winter Lager (PA) 7
Malty, mildly sweet & smooth winter lager.
ABV: 6.0%
Big Oyster Hammerhead IPA (DE) 7
West Coast-style IPA with intense citrus.
ABV: 6.3%
Free Will Techno IPA (PA) 7
Full spectrum hop profile & complimentary malt sweetness.
ABV: 7.3%
Four Seasons of Mother Earth on Nitro (CA) 8
Russian imperial stout brewed with white wheat & brown sugar.
ABV: 11.2%
Free Will Ralphius (PA) 10
Rich bodied stout with notes of dark chocolate, coffee, caramel & jammy fruit.
ABV: 15.6%
Sweet Water Almond Milk Stout (GA) 6
Flavors of roasted coffee, almond milk & dark chocolates.
ABV: 5.4%
Guinness (Ireland) 6
Perfect balance of bitter & sweet with malt & roast characters.
ABV: 4.2%
Yuengling Lager (PA) 5
Amber color & medium-bodied. Roasted caramel malt. Subtle sweetness.
ABV: 4.5%

Belgian Beer Styles
Chimay Grand Reserve Strong Dark Ale 10
Goose Island Sofie Saison 8
La Chouffe Strong Pale Ale 9
Ommegang Rare Vos Belgian Pale Ale 6
Unibroue La Fin Du Monde Tripe 8
German Beer Styles
English, Irish & Scottish Beer Styles
Yards Brewery English IPA 5
American Beer Styles
Ballast Point Grapefruit Sculpin IPA 7
Deschutes Black Butte Porter 6
Deschutes Fresh Squeezed IPA 7
Dogfish Head 60 Mins IPA 6
New Belgium Fat Tire Amber Ale 5
Wyndridge Crafty Cider (Can) 5
Additional
Levante ReVibe Sparkling Seltzer 6
Not Your Father's Root Beer 6
Non Alcoholic Beverages
Pellegrino (1 lt) 8 or Pellegrino (16 oz.) 5
Stella Artois Liberte Non Alcoholic 5
GF Ask your server how this dish is prepared Gluten Free.
VG This dish is prepared Vegetarian.
VE This dish is prepared Vegan.
* Many of our dishes have nuts or raw ingredients that some people may be sensitive to. Alert your server to any serious allergies.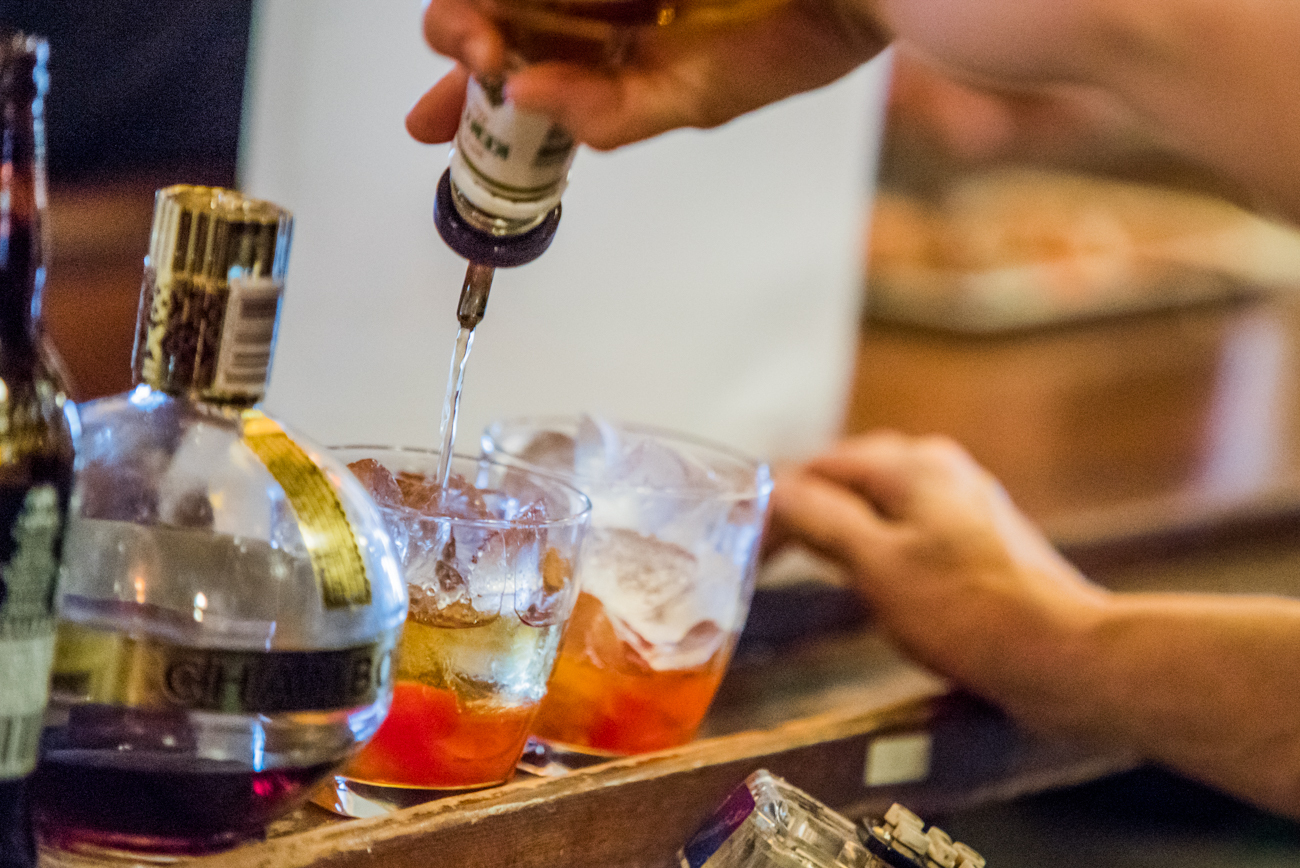 Please arrive fashionably hungry.
Book a Table
Order Takeout