Menu
Bar
Rosemary Gin Cosmo 12
Gin, lime juice, cranberry juice, orange liqueur & rosemary syrup
The Woodsman 14
Heaven Hill bourbon, Chambord, Cointreau & a dash of bitters.
Concord Ginger Kir Royale 12
Fresh ginger vodka, champagne & concord grape syrup with balsamic, rosemary & orange.
Mezzo Mojito 14
Tequila, mixed berry honey syrup, lime juice, club soda & mint.
Ommegang Neon Rainbows 16oz (NY) 10
Alluringly hazy & irresistibly juicy, unfiltered & double dry-hopped.
ABV: 6.7%
Hofbrauhaus Dunkel (Germany) 6
A refreshing, hoppy beverage with rich flavor, notes of caramel & a subtle, malty sweet finish.
ABV: 5.5%
Forst Sixtus Doppelbock (Italy) 7
Velvety with a malty feel & warm notes of roast, spicy caramel.
ABV: 6.5%
Pennsylvania Brewing Company Penn Weizen (PA) 6
Lightly hopped with abundant carbonation, a pleasant citric tartness & pronounced notes of banana & clove.
ABV: 5.0%
White Wines
Chardonnay, Folie a Deux 13
Sauvignon Blanc, Woolpack 10
Chardonnay, Canyon Oaks 7
Cava Brut (Sparkling), Freixenet 8
Red Wines
Shiraz, First Drop Mother's Milk 16
Rapids Red Blend, Seven Falls 11
White Zinfandel, Canyon Oaks 7
Hofbrau Oktoberfesbier (Germany) 8
Supple-soft, full-bodied, palatable & with a slightly sweet finish.
ABV: 6.3%
Mother Earth Boo Koo IPA (CA) 7
Light gold, bursting flavor & aromas of fruit & pine notes with a dry finish.
ABV: 6.5%
Southern Tier Pumking Ale (NY) 10
Medium bodied imperial pumpkin ale brings tasteful hints of vanilla, allspice & cinnamon.
ABV: 8.6%
Conshohocken Brewing Nightmare On Elm Street (PA) 8
Pumpkin ale brewed with honey malt, pumpkin purée, lactose & spices.
ABV: 5.8%
Penn Brewery Pilsner (PA) 7
Amber colored with a malty nose, caramel & toffee notes with hints of toasted, nutty hints.
ABV: 5.0%
Deschutes Obsidian Stout on Nitro (OR) 7
Black barley & roasted malt amidst dark passages of rich chocolate & distinct notes of espresso.
ABV: 6.4%
New Belgium Voodoo Ranger Juicy Haze IPA (CO) 7
Bright tropical aromas & citrusy flavors with a pleasantly smooth finish.
ABV: 7.5%
Free Will Techno IPA (PA) 7
Balanced IPA with excellent hop profile & balanced malt sweetness.
ABV: 7.3%
Guinness (Ireland) 6
Perfect balance of bitter & sweet with malt & roast characters.
ABV: 4.2%
Yuengling Lager (PA) 5
Amber color & medium-bodied. Roasted caramel malt. Subtle sweetness.
ABV: 4.5%
Belgian Beer Styles
Chimay Grand Reserve Strong Dark Ale 10
Goose Island Sofie Saison 8
La Chouffe Strong Pale Ale 9
Ommegang Rare Vos Belgian Pale Ale 6
Unibroue La Fin Du Monde Tripe 8
German Beer Styles
English, Irish & Scottish Beer Styles
Yards Brewery English IPA 5
American Beer Styles
Ballast Point Grapefruit Sculpin IPA 7
Deschutes Black Butte Porter 6
Deschutes Fresh Squeezed IPA 7
Dogfish Head 60 Mins IPA 6
Free Will Techno IPA (16 oz. can) 6
New Belgium Fat Tire Amber Ale 5
Wyndridge Crafty Cider (Can) 5
Additional
Levante ReVibe Sparkling Seltzer 6
Not Your Father's Root Beer 6
Non Alcoholic Beverages
Pellegrino (1 lt) 8 or Pellegrino (16 oz.) 5
Stella Artois Liberte Non Alcoholic 5
GF Ask your server how this dish is prepared Gluten Free.
VG This dish is prepared Vegetarian.
VE This dish is prepared Vegan.
* Many of our dishes have nuts or raw ingredients that some people may be sensitive to. Alert your server to any serious allergies.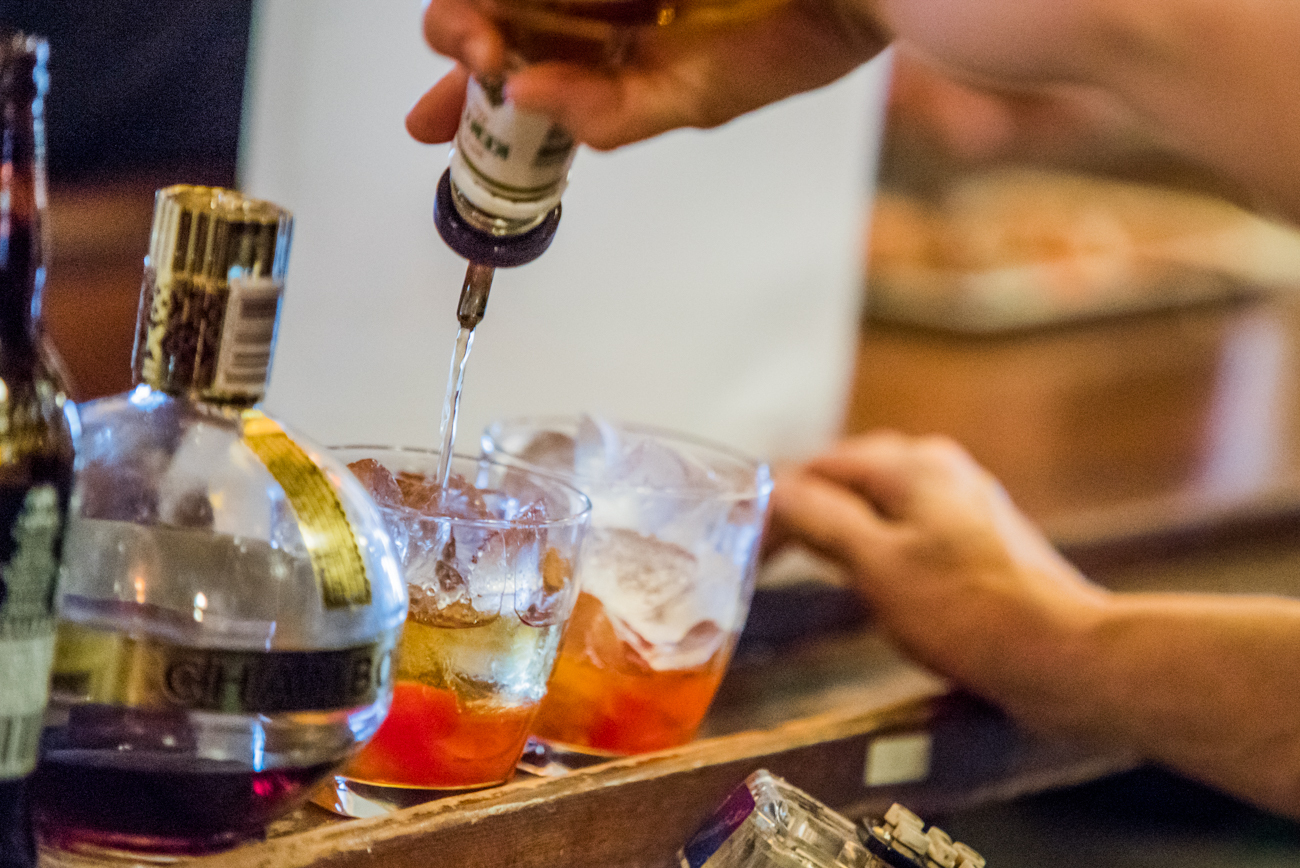 Please arrive fashionably hungry.
Book a Table
Order Takeout