Menu
Bar
Rosemary Gin Cosmo 12
Gin, lime juice, cranberry juice, orange liqueur & rosemary syrup
Strawberry Thyme Spritz 10
Strawberry thyme syrup, bruised mint and sparkling wine
Chilled Spring Toddy 12
Heaven Hill bourbon, St Germain, honey, lemon, & camomile
Mezzo Mojito 14
Tequila, lime juice raspberry honey syrup, mint and club soda
Bad Seed Dry Cider 6
Crisp spritzer style cider, made to be perfect for that hot summer day
Blake's Rainbow Seeker Hard Cider 6
Tropical pineapple & sage make a balanced semi-sweet cider
Flying Fish Farmhouse Ale 6
Lemon zest with a touch of crisp wheat, light maltiness. ABV: 4.6%
Press Blackberry Hard Seltzer 6
Luscious berries with a refreshingly distinct tang. ABV: 4.0%
Yards Loyal Lager 6
Two-row malt and aromatic Loral hops ABV: 5%
White Wines
Sauvignon Blanc, The Applicant 10
Pinot Grigio, Monte Fresco 9
Chardonnay, Canyon Oaks 7
Cava, Freixenet Blanc De Blanc Brut 7
Red Wines
Cabernet Sauvignon, Bonanza 12
Red Blend, Prayers Of Sinners 10
White Zinfandel, Canyon Oaks 7
Joseph's Rhone Red Blend 16
Grenache, Syrah, Viognier 2016 Monterey County, CA
Free Will Cloudy with a Chance of Charcuterie PA 7
Oats and flaked malts, hopped with Citra, Mosaic and Apollo, finished with milk sugar. ABV: 7.0%
Guinness (Ireland) 6
Perfect balance of bitter & sweet with malt & roast characters.
ABV: 4.2%
Fat Head Sunshine Daydream OH 6
Big hop aromas, flavors of citrus, peach, orange & tropical fruit, light malt backbone
ABV: 4.9%
Blake's Triple Jam Cider MI 6
Strawberry, blackberry and raspberry-jam packed!
Levante Tiny Tickles PA 7
Honeycrisp malt profile meets melony hops.
ABV: 5.1%
Double Nickel Vienna Lager NJ 7
Rich amber brown pour has a bread-y backbone balanced with German style hops
ABV: 5.3%
Stoudts Scarlet Lady on Nitro PA 6
Rich, reddish copper color, smooth malty palate. ABV: 5.0%
Erie Brewing Railbender PA 7
Malty, caramel sweetness, soft hop flavor
ABV: 6.8%
Yuengling Lager (PA) 5
Amber color & medium-bodied. Roasted caramel malt. Subtle sweetness.
ABV: 4.5%

Free Will Grave Goods PA 7
Dry and fruity Norwegian Ale
ABV: 5.0%
Belgian Beer Styles
Chimay Grand Reserve Strong Dark Ale 10
Goose Island Sofie Saison 8
La Chouffe Strong Pale Ale (25 oz.) 18
Ommegang Rare Vos Belgian Pale Ale 6
Unibroue La Fin Du Monde Tripel 8
German Beer Styles
English, Irish & Scottish Beer Styles
Yards Brewery English IPA 5
American Beer Styles
Ballast Point Grapefruit Sculpin IP 7
Deschutes Black Butte Porter 6
Dogfish Head 60 Mins IPA 6
Duck-Rabbit Nut Brown Ale 5
Free Will Techno IPA (16 oz. can) 6
New Belgium Fat Tire Amber Ale 5
Wyndridge Crafty Cider (Can) 5
Additional
Newground Hard Dutch Cafe Latte 5
Not Your Father's Root Beer 6
Non Alcoholic Beverages
Pellegrino (1 lt) 8 or Pellegrino (16 oz.) 5
Clausthaler Non Alcoholic 5
GF Ask your server how this dish is prepared Gluten Free.
VG This dish is prepared Vegetarian.
VE This dish is prepared Vegan.
* Many of our dishes have nuts or raw ingredients that some people may be sensitive to. Alert your server to any serious allergies.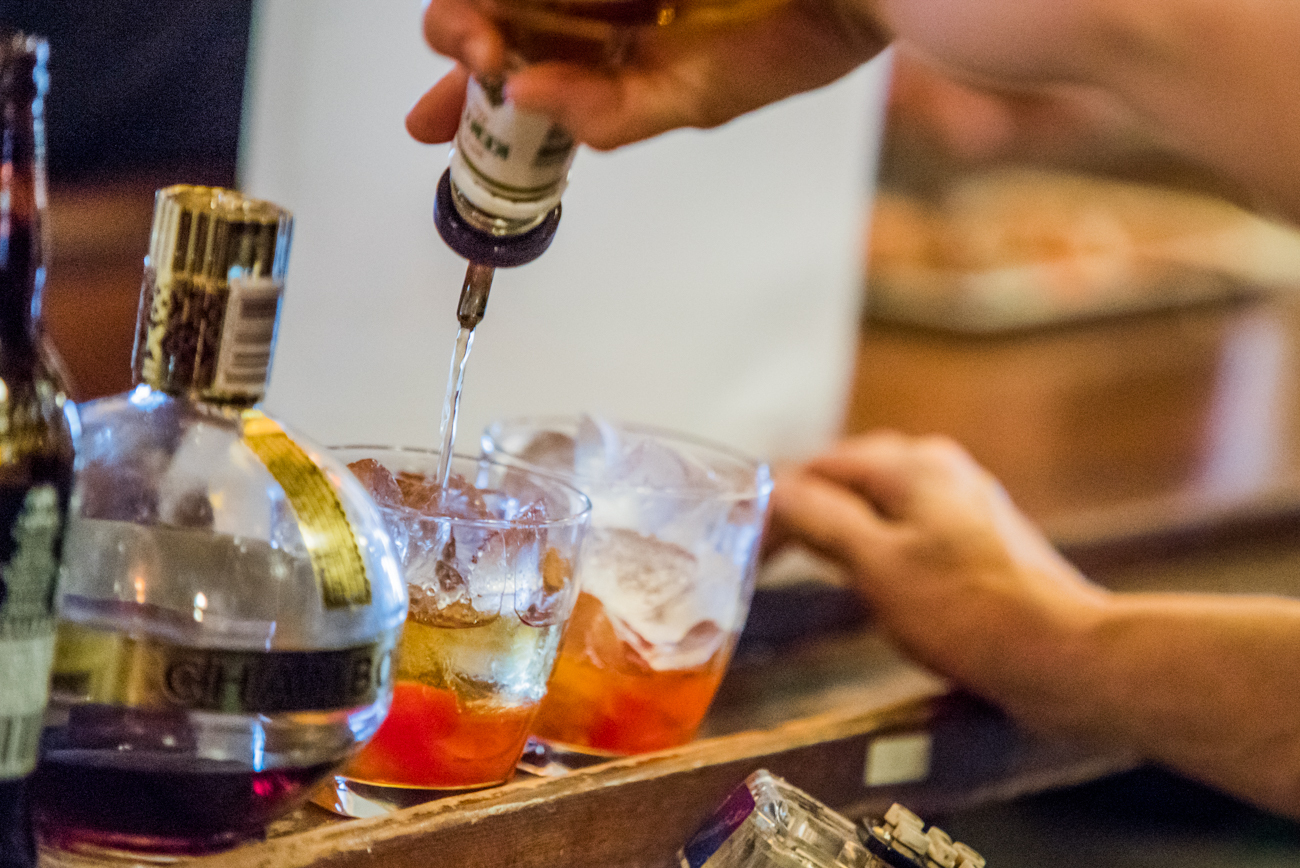 Please arrive fashionably hungry.
Book a Table
Order Takeout